What is ADAC car seat testing
Posted: 22 February 2023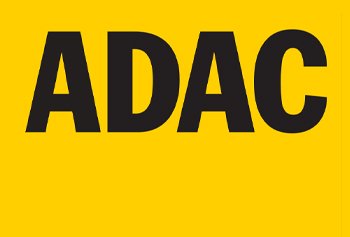 ADAC is a German automobile club, founded in 1903 (The Allgemeiner Deutscher Automobil-club) that conducts safety testing on child car seats. They perform crash tests and evaluate the seats' safety features, such as the harness system and the installation method. The results of their testing are published in an annual car seat test report, which provides valuable information for parents and caregivers looking to purchase a safe and reliable car seat for their child. The ADAC testing is far more rigorous and exacting than the current EU standard. Tests simulate collisions from frontal (60 km/h), side impact and rear end collisions at a speed of 50 km/h. The latest generation of Q-dummies are used in the test and which allow the testers to capture more detailed analytics and performance information than previously via their ultra modern sensors and telemetry. The exact criteria of the ADAC safety test and associated ratings are listed
here.
By testing the car seats at different angles and paces, ADAC has achieved the highest safety rating for car seats and put them through side impact crash tests. This ensures that side collisions are also taken into account when evaluating the safety of a car seat. The ADAC test is also helpful in determining how easy it is to put a car seat in place, giving parents peace of mind that their children are safe while travelling in their vehicles.
In general, all car seats made are tested to either R44 or R129 (i-Size) regulations, however ADAC test seats even more rigorously than these standards, so you, as a parent, can see which car seats have really gone above and beyond to ensure a child's safety.
The overall rating of the car seat in the ADAC test is:
50% based on safety
40% ergonomics
10% ease of use
The ADAC car seat tests evaluate several criteria, including:
Crash safety: the car seat's ability to protect a child in the event of an accident
Ease of use: how easy the car seat is to install and adjust
Ergonomics: the comfort and fit of the car seat for a child
Harmful substances: testing for the presence of harmful chemicals in the car seat materials
Cleaning and processing: testing the ease of cleaning and maintenance of the car seat
These criteria are used to evaluate and score car seats in the ADAC car seat test, and the results are published in an
annual report
to help consumers make informed decisions when choosing a car seat for their child. ADAC scores the seats from 1.5 to 5.5 with the lower the score the safer the seat. It is important to note that not all car seats are ADAC tested, due to the rigorous testing process it is not financially viable for every seat to be tested every year. ADAC ratings, where available, are included in the product display pages on car seats on the
kaliedy website
in the features and benefits section.
See more information on car seats from the kaliedy blog section.