What you need to know about reusable nappies
Posted: 16 April 2021
When I think of reusable nappies I think back to the times my parents were changing my brother's nappies! But I'm sitting here thinking, was it all that bad?

This isn't a 'let's become hippies and change the world one nappy at a time' type of post. I'm writing this because I myself am thinking about whether I should switch over to fabric nappies or not. And I thought I would write this to convince myself (& perhaps a few of you) that maybe reusable nappies aren't as time-consuming or messy as they may initially seem. It's also nice to read firsthand how someone may be navigating through this territory - I'm not an expert, but hopefully, this provides you with some useful advice.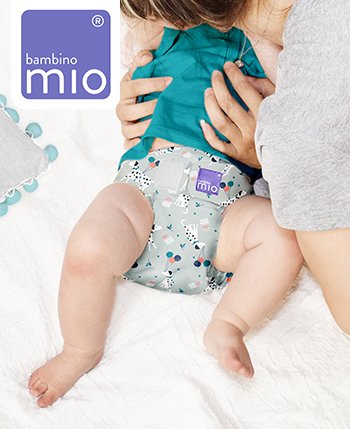 I'm looking at switching over to reusable nappies with two approaches; either fully taking the plunge or a hybrid approach, and use reusable nappies part-time, while relying on disposable in certain situations, like when you're out and about or on holidays (not that we're going anywhere at the moment!).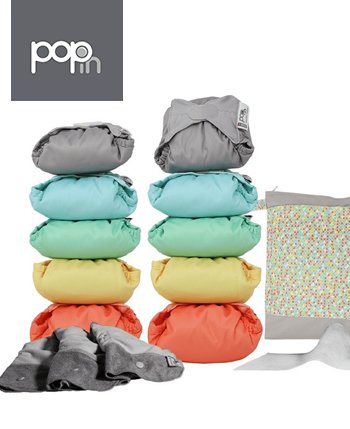 There are reusable nappy starter packs, which are super handy and they have everything to start your journey. Or you can buy the nappies separately. Yes, at first reusable nappies seem more expensive. But take it from me, I'm looking forward to not having nappies on my weekly shopping list! So over time reusable nappies are more cost-effective. And better for the environment. Also if you're thinking of having more than one child, reusable nappies are definitely more cost-effective!

So the question on everyone's mind - how and where does the poop go? I have looked up youtube videos and read a few blogs to get to the bottom of this. It's not as terrifying as you may think actually. After changing a few nappies you'll soon realise there is no elegant or clean way getting around the poop situation. It's there with disposable and reusable nappies. With fabric nappies, you simply pop on a nappy liner (which collects all the solids) every time you change your baby. You remove & dispose of the liner either in a disposable bag or you shake off the solids in the toilet, and then dispose of the nappy liner. Which is pretty much the same steps and exposure of poop you would have with a disposable nappy. You're just now saving our earth from another nappy being piled up in our landfills. I look forward to that 'I'm doing my part in saving this earth' feeling.

Another factor to consider with fabric nappies is the washing part. I'm not dreading this part as I've gotten pretty used to sticking on a load of laundry on a daily basis. It's best to throw the used nappies into a nappy bin that has a lid, just until you have the time to wash them. Each brand will have instructions on how to wash these. What I have read in other blogs and seen in videos is that it is best to air dry the nappies, to get the full life out of them. Also to wash the nappy before you first use them. Another fact I've read is the more you use your reusable nappy the more absorbent they are!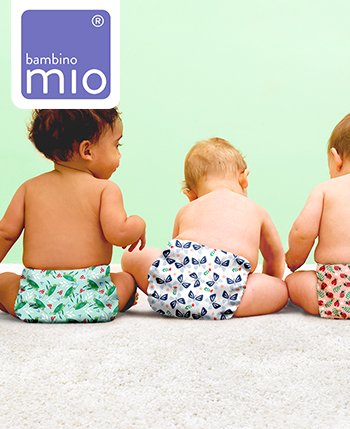 What is definitely convincing me on making the switch are the super cool designs and colours you can get the fabric nappies in! Bambino Mio has amazing designs and I've read they fit great on the baby. Another great thing about reusable nappies is that I won't need to guess if I need to buy the next size up. Most disposable nappies are one size meaning it will grow with your little one from baby to toddler.

There are 3 parts to reusable nappies:
Fully Taking the Plunge:
I've read that if you were to use reusable nappies full time, that you'll need about 20 nappies and about 6 nighttime boosters.

Part-Time Use:
I've heard from another mother that she uses about 10 reusable nappies on a part-time basis. And if you were to use them at night then 3 night time boosters.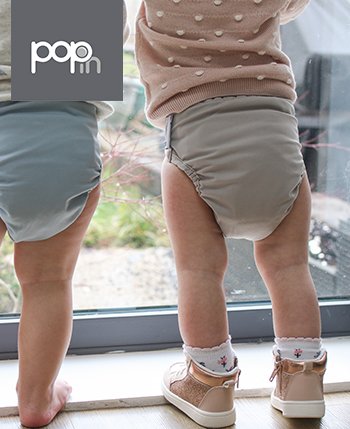 The more I talk to friends about using reusable nappies the more I want to get on the bandwagon. I think as a first-time Mom, we all get a little scared at what it's going to be like changing nappies all the time. It is very rare to not hear a horror story of new Moms and changing nappies. As a new Mom just finishing 1 year, I'd like to say it's not all as bad as they say! You'll need to get into a routine either way, so why not start the routine with reusable nappies. Again, the Pop-In starter pack provides a great starting point. And you won't be stressing in the middle of the night about running out and getting nappies.