What to Pack for a Great Labour Experience
Posted: 22 April 2022
Labour day and giving birth were strangely something I really enjoyed- I know that sounds weird but genuinely, because of the preparation I had done I felt it to be an incredibly empowering and healing experience. I laboured at home till I was about 5 cm dilated and then headed into the maternity unit. One thing that really helped my preparation and aided me in having a great experience was knowing what little essentials to pack to have all of the things that I thought I might need on the big day. So here are a few tips that might help you.
1: Get sorted
Rifling through a bag looking for something when you are in the throes of labour can be irritating to day the least and it might be your birth partner that has to find the thing you are looking for. So sorting everything out into separate paper or clear bags can really help. Just get a permanent marker and write on the bag what is in it. It means that if you or your birth partner need something you can easily locate it for example if you are looking for your tens machine, have it and the electrodes out of the box and in a labelled bag. The OBI TENS Machine is a great choice.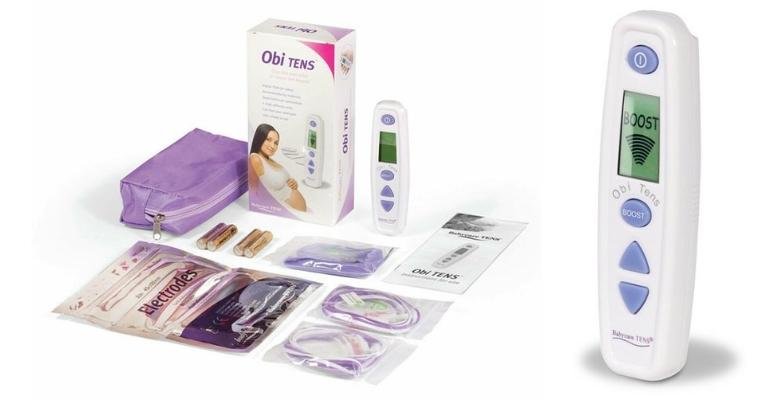 2: Pack Light
You need a lot more things once your little human arrives earthside so having separate luggage- one for labour with all you need and then one for after the baby arrives with all your postnatal stuff. You can just carry your labour bag with you and your partner can go fetch your postpartum/postnatal bag after the baby is born. Some delivery suites tend to be cramped so having a smaller bag takes up a lot less room and gives you more space to get into different labour positions.
3. Make yourself a nest
We know that labour is quicker and more bearable when women and birthing people feel safe, comfortable, and calm. Hospital delivery suites tend to be bright, noisy, and intimidating. Bringing a few home comforts can really help to bring down the stress, get your hormones flowing and greatly improve your experience. Similar to a bird making a comfy nest! So think about having your relaxing recordings downloaded, earphones so you can block out any noise. Bring sunglasses or an eye mask to dim lights. Think of bringing a calming spray that you can spray on pillows or on around you to remind you of feeling calm. Bring your own pillow from home and some LED candles instead of bright lights. In your birth plan write down that you wish for a calm environment and ask how the unit might help you achieve this. Don't be afraid to discuss and ask for things! Your care provider will try to facilitate you but you have to let them know what you want.
4. Pack something lovely for yourself for when you have done your hardest day of work
For me that was packing a little bag with really lovely toiletries m a fresh nighty and some nice bits and pieces in my postnatal pack. I also wrote myself a little sign saying "Well done- You DID IT!". Packing that made me really look forward to everything being over, my baby in my arms and visualising a really positive outcome where it all went well- lucky for me it really did! There are a few lovely items from 'My Expert Midwife' on the Kaleidy website that would make lovely additions to a postnatal celebration pack