The Newborn Shopping List: New Mums and Mums to Be!
Posted: 29 September 2020
It can be overwhelming to think about all the baby stuff you need to purchase ahead of the big arrival, but it's also a really exciting time imagining your little one immersed in all the baby toys in their nursery room. Friends and family will offer plenty of advice and recommendations on products they used, which is very helpful, but you need to take into account what will suit you and your lifestyle.
It really helps to make a list of all the things you will need on a day to day basis. There are some key essentials, such as baby prams, nursery furniture, baby bottles and nappies (it will feel like you never have enough of them in the early days) and other items that will make your list of baby shopping essentials feel neverending. Here are some of the items that might make your list:

Car Seat or Booster Seat:
Choosing the correct car seat for you is probably the most important choice. You will need this to leave the hospital with your newborn.

Pushchairs and Prams:
This is one of the biggest purchases you will make. There are so many different types of prams and pushchairs; now on the market, all trying to cater to different lifestyles and needs.

Changing Bag:
Your changing bag is definitely another big decision. This will now be your handbag and will hold the contents of your life! All your daily needs will be in here, nappies, wipes, cotton wool, diaper changing mat, baby bottles, bibs, soft clothes, breast feeding pump, change of clothes and anything else you may need, such as phone, keys, snacks. It's important to ensure you have room for everything and that it is easy to access and to carry. From shoulder bags, to cross-body and backpacks, there are lots of different shapes and sizes available now, check our our full range here.

Nursery Furniture:
Baby's sleeping arrangements may take a little while to figure out, whether you're decorating a nursery or having to move around your bedroom to make sure there is enough room for your little
one to move in too.

One of the most popular sleep options for new parents is a co-sleeper. These are a great option, if you have the space, as the baby is so close to you when you are in bed in the safest possible way. They work by being strapped to your own bed for safety so there is no gap between the crib and your own bed. Depending on the size of the co-sleeper, it can last until the baby is six months old.
For daytime you may opt for a moses basket.These are lightweight, portable and will last until the
baby is approximately 12 weeks old.

Some brands of pushchairs have carry cots that lie flat and are suitable to sleep, so these are also a great option for day time naps as you can go out and about when your little one is asleep safely.

When your baby has outgrown their baby crib or moses basket you will then need to move on to a cot or cot bed, or these can be used from birth. You can use a cot bed for approximately two
years and a cot bed will last longer as the sides are removed, and it turns into a toddler bed for children up to five.

Choosing a mattress, is just as important as choosing one for yourself. Make sure you do your
research and know which ones offer the best for your little one. It is essential that you purchase a new mattress for every new baby.

Bedding:
Bedding for your little will change as they grow. Sheets will come in all sorts of sizes depending on
the sleeping option you have chosen for your baby, whether it's for a crib, cot or cot bed. It is very important to get the correct size sheet for your mattress so it stays in place as the baby wriggles throughout the night.

It is recommended for a newborn that you use cellular blankets, with holes as these are fully breathable. Babies are unable to regulate their own temperatures, so it is really important that you only put as many blankets as is recommended for the room's temperature.

The room temperature should be between 16-20 degrees and babies should sleep in a nappy, vest and babygro. Remember that a folded blanket is two layers so it's important to regulate your baby's temperature as they are unable to do so themselves. You can use a sleeveless baby sleeping bag, instead of blankets, but ensure they are low tog, without a hood and the correct size for your baby and conform to current safety standards. These will help keep your little one warm throughout the night as they won't get any chills from kicking their blanket off.

Baby Monitor:
Depending on the size of your home you will more than likely need to use a baby monitor once your little one goes to sleep. There are a lot of different models on the market each with a different price tag. The most popular ones these days tend to be 'movement and sound' monitors. These have a sensory pad that sits on the mattress under the baby and monitors their movement. The more basic models offer just sound, and others also have video capability. It is entirely up to you to decide what suits you best.

Feeding:
Whether you're breastfeeding or bottle feeding, it's good to prepare in advance for both. When
breastfeeding, you need less 'equipment' and we recommend waiting until your baby has arrived
and your feeding option is established before purchasing a breastfeeding pump.

A steriliser is required for bottle feeding and also if you are expressing, as are bottles, a bottle
brush and descaler for your sterilizer.

There's a huge choice of feeding options and it might take some time to find the right ones for your baby and you. A lot of people select a certain brand due to personal recommendations from friends and family. Some of the big brands offer starter sets, which are handy for first time parents. You can see the full range here.

You'll need a highchair eventually and some of them are suitable from birth with a newborn insert, which can be nice to have your baby reclining beside you as you would down your own dinner! Key highchair features include seat recliner, removable trays, height adjustments, and folding mechanisms. Just make sure to read the specifications and measurements to ensure they meet your needs as this piece of furniture will be around for a long time.

Bath time:
Again, you will be spoilt for choice when it comes to bath time as there are loads of different options to choose from.

A good place to start is a stand-alone baby bath, as these save you filling the bath for such a tiny
little person. Bathing your newborn for the first time can be a pretty scary and slippery task, and there are newborn bath supports that will help you with this.

If you don't have much space and need to save where possible there are also bath supports that you can place in your own bath or shower without the need of a baby bath.

Baby towels come in various sizes and styles, some with little peaks or hoods to keep your little one nice and warm after their bath. You will need some sponges or flannels to make sure your baby is cleaned from top to toe with care. Another very good item to have is a bath thermometer to ensure that the water is the correct temperature at all times. It's all so new in those early days, you'll be grateful for the reassurance.

Baby Changing:
What items you use to change your baby really depends on the space you have, but whether you have a baby changing table or plan to do it on the floor, you'll need a bath changing mat; to cushion
your baby's head, and you'll appreciate the wipe down surface!

Most changing bags come with a small foldable mat within the bag and are a great space savers if
you don't want a big one lying around.

Nappy bins or bags are a personal choice and can come in handy. Nappy bins; are a good choice if
you do live in an apartment or duplex where your bins are not readily accessible; it saves you going back and forth to them and limits smells lingering in your indoor bin.

Thermometer:
A baby thermometer; is an essential item! You never know when you will need this and keeping it
in your changing bag is a good place as it will never be too far from your hands for safe keeping.

They come in a range of brands and styles including ear, underarm, non-contact and forehead
readers. It's good to research these to find the one you will feel comfortable using.

Playtime:
Playtime can help babies develop hand to eye coordination, can encourage rolling and practice their tummy time. From play mats, bow and rattles and swings there's a lot of choice. These are also good options if family and friends are looking for toy gift suggestions to buy as presents.
---
Related posts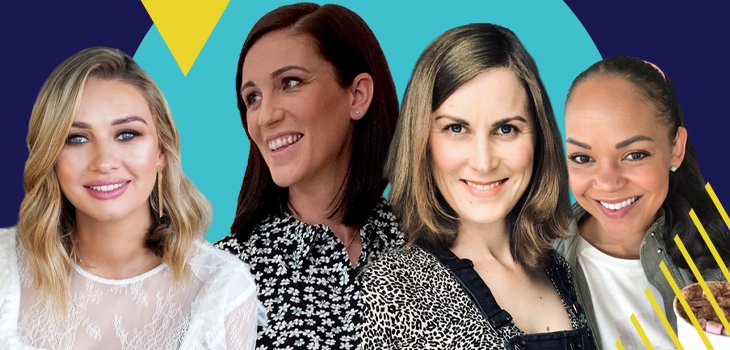 Kaliedy Parenting Panel 6 Months On
posted: 01 May 2021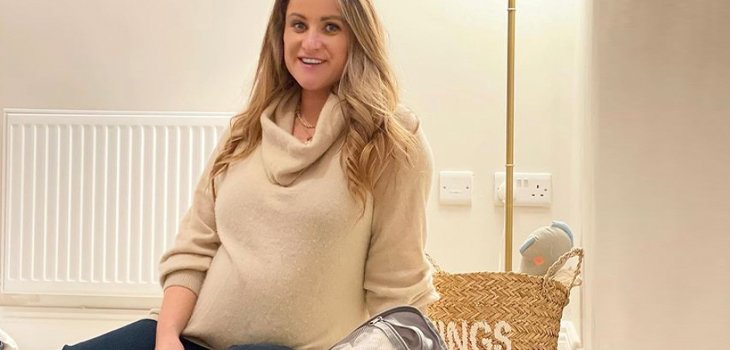 Influencer Justine King tells us what is in her hospital bag.
posted: 19 February 2021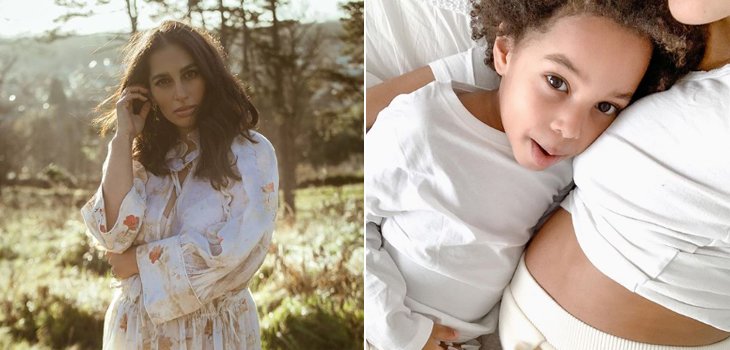 Pregnant Again & During a Pandemic
posted: 22 January 2021