Suzanne Kanes Pregnancy During a Global Pandemic
Posted: 09 October 2020
Pregnant! It stopped flashing and there static on the screen it was very clear, pregnant.

It was a gorgeous sunny day, warm and I had just come back from the chemist with a pack of sanitary pads and a digital pregnancy test. I was covering all bases here. We're in peak lockdown, I spent last night drinking rose. Its all swelling around in my head a bit now. Pregnant!

We have been here before, but this time everything is different. In December we experienced pregnancy loss and the heartache of having to have an ERPC. We put it behind us, faced into Christmas and wandered into 2020 taking a bit of time to mentally heal.

The Coronavirus pandemic rolled in in March and with it brought time to slow down, reflect and talk about the sadness and also how lucky we were to have two healthy kids, who were currently at home with us, enjoying the perks of a pandemic, no school and two parents on hand, full time.

I can hear them both downstairs, I'm still staring at the word. The time together has brought the conversations about trying again but not forcing anything, both agreeing that we would and see what happens. Well it would seem the universe was listening and here we are.

Seriously!??, Joey, my husband grins, yes, seriously I say back. A few minutes have passed and the crippling fear is creeping in. I can't do it again, the thoughts of loss wash over me. So it's decided, we'll ignore it completely for another two weeks, pretending it is like a positive ovulation test. Don't mention it.

Over the next few weeks I dare not dream, I just put it aside. The digital screen on the test is clear now and I'm staying like that, for a few weeks anyway. Clear of any thoughts or hopes of this little baby. Theres a pandemic sweeping the world and it's not just a week or two off, like when it snowed. It's starting to feel very intense and worrying, and I'm pregnant!

Finally, we discuss an early scan. I've been with my gynaecologist since 2014, I call her secretary, saying I might be pregnant. I'm still afraid to say it out loud and could I have a scan

It's April, the roads are empty. This is the furthest I've travelled since lockdown began. I sit, waiting. The hospital is quiet, everything has been cancelled. I wait, afraid to think.

We chat briefly but my gynaecologist quickly says lets have a look. In a matter of moments, there's a blob and then the sound rolls in like thunder, BA BOOM... BA BOOM, super, there's the heartbeat and everything looks where it should be. I'd say you're seven weeks plus four or five days, give or take. I want to hug her, we can't though, it's pandemic days and I thank her, we make another appointment and I rush to the safety of the car. The car park is practically empty, which is unheard of for The Coombe. I jump in, all the emotion, it pours. Hi Daddy I message Joey with the picture attached. All is good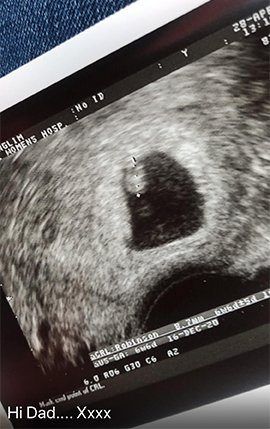 The phone rings on the car's Bluetooth. The relief flows from both of us, nervous but optimistic. We chat as I drive home through the empty roads.

Over the next few weeks, fear is still the ruling emotion, so again I want to keep our news safe and unknown to anyone. I am scared of the words, of saying I am pregnant

Another scan follows, again I sit alone. I send a picture of where I'm sitting, because with our previous pregnancies, Joey would be right beside me, giddy and nervous. A reassuring wink, Joey texts as I wait, little nervous jokes and pictures. I let him know it's my turn and I go. The heartbeat booms and the little blob wriggles around on the screen. I make nervous jokes and internally I'm so thankful. You are doing great Baby; Joey says when I send the picture and positive news. I'm still not fully able to articulate the words.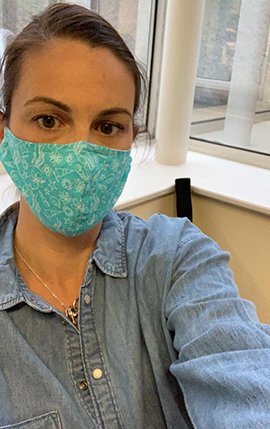 We still stay in our baby bubble, just the three of us, me, Joey and the baby. At night as the world crunches numbers of the daily figures, the horrible news of the heart-breaking losses across the country, we sit and just hope we'll get our happy ever after.

As the country starts to slowly turn, its time to go back for my booking-in check up and scan. I chat with my obstetrician's secretary about my appointment and as we finish up, a gentle parting reminder that no partners are allowed.

I have no long term thoughts on this at that time, I just think it is grand, I'll fly down, get booked in, see the professor and sure Joeys been with me the rest of the time, its grand. This won't be long term.

At the next appointment the baby update message is sent to Joey and as always we follow up with a chat on the phone, I remark about the hospital beginning to seem busier and the PPE protocol of the visits and how safe it all feels.

Over the next few weeks we share the news to a few people, theres a weird feeling about having your third baby. You're almost a bit embarrassed, ah yeah, another one on the way

As the appointments roll around and the awareness of seeing women leaving their partners in the car park to attend their appointments alone becomes a very visible reoccurrence.

Its time for the big scan. It says clearly in black and white that you must attend alone. Its only as I sit in the waiting room, the fear is bubbling and I miss having my person beside me. I know I am a fully-fledged grown up, I have two kids at home who depend on me, for, well everything and yet I'm sitting here like a kid, I want someone with me. I post to my Instagram account that it is a daunting feeling being alone for my big scan. I hear my name being called.

The lady doing my scan is amazing, she puts me at ease. I get all set up as she chats about how its a tough time for expecting parents not being able to attend together. She reassuringly nods towards the big screen. There they are, in full 4D, moving around. I'm so overwhelmed, smiling and crying at the same time. I remember having Joey beside me on Oisin and Hannah's scan and the joy we both felt. Its a relief the baby looks great, I look like a panda with all the crying of happiness that the baby looks good and of sadness Joey wasn't with me.

I've a ream of pictures to show Joey and the kids. I was allowed to take a video of the room, to show Oisin where the scan happens. After far too much YouTube during lockdown hes wondering if its the baby reveal scan!! Note to self, time to
start cutting back on YouTube!

Time is marching on in my pregnancy, the Lord Mayor of Dublin, Hazel Chu has asked on Twitter for expectant parents to contact her about their experience as shes going to use her voice to appeal to the masters of the maternity hospitals to look at their restrictions. It feels lovely that someone holding a position of authority is thinking of those on their maternity journey.

Melanie Finn from the Irish Independent messaged me asking if we can have a quick chat about the restrictions. We have a great catch up on the phone, Mels a busy Mam to three boys, she fully understands the feelings of expectant parents and how hard the restrictions are for them.

The maternity restrictions end up being front page news, I chat to Anna Daly on Ireland AM about our experience and again, with Mario Rosenstock on Today FM. The direct messages from women across the country have steadily been arriving. The heart-breaking situations leave me in tears, we really need to do better. Women want those caring for them and their baby to be in the safest environment possible but the vulnerability of pregnancy needs care too.

It's been an intense two weeks talking about the restrictions and I'm getting ready for another check-up appointment. I live a 15 minute drive from the Coombe and I'm used to the route, parking and where I go to see my consultant. I'm so confident in my consultant, she delivered Oisin and Hannah into the world, she looked after me so well. I look forward to our check-ups but for some reason this one is starting to weigh in on me.

The Coronavirus rolls on across the world, the uncertainty of it and the worry. Theres parts of our lives that have a resemblance to what was the old and jarring & new normal & parts that I think we're all still struggling with. Its all feeling really overwhelming I don't want to go on my own I tell Joey, crying like a cranky toddler. After what my Mam would describe as good cry, its decided. Joey will drive me to the Coombe, park up and wait and we'll drive home together. Weirdly it makes me feel better and less alone.

So here I am, 30 weeks pregnant. D-day feels like its rolling in quickly and the uncertainty of what restrictions will be in place by the time we go to have our baby cause moments of real anxiety. Will I have to leave Joey in the car park and head in alone? Will I be in ahead of the delivery, with Joey not allowed to visit until labour begins

This pandemic is teaching me one valuable lesson, we can only control the controllable. So I am reassuring myself in the knowledge that the midwives and staff of the Coombe are amazing. I know and trust my consultant completely. I know what my body can do and I feel very lucky to be here, 30 weeks pregnant waiting to welcome baby number three into our family. They are already so loved and thats the focus, taking the time to see out these weeks, even with all the uncertainty, with excitement and belief that all will be well.
---
Related posts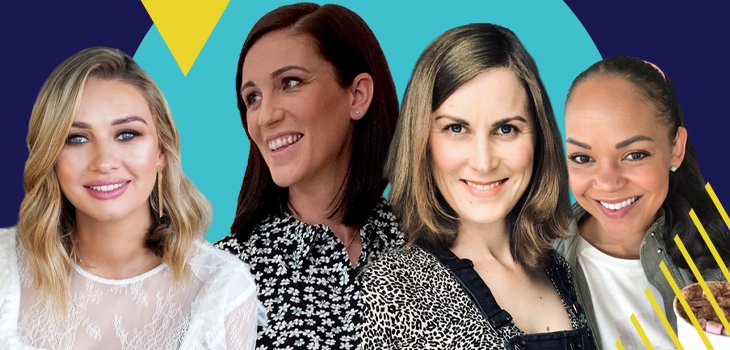 Kaliedy Parenting Panel 6 Months On
posted: 01 May 2021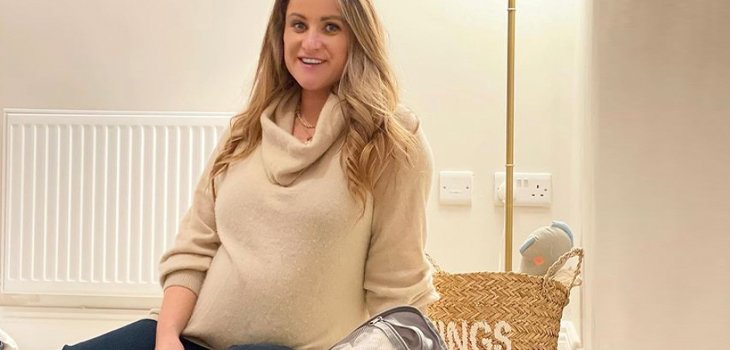 Influencer Justine King tells us what is in her hospital bag.
posted: 19 February 2021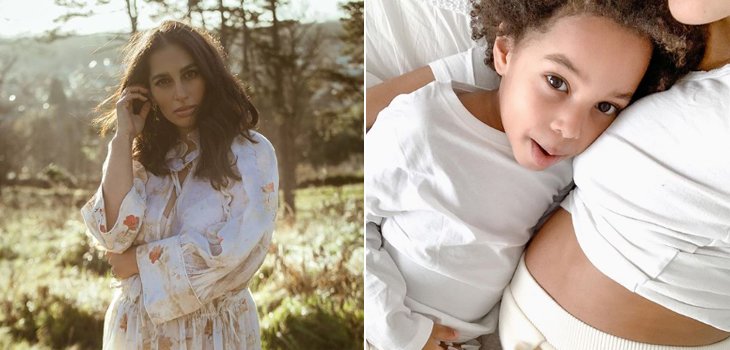 Pregnant Again & During a Pandemic
posted: 22 January 2021