A Complete Guide to Pushchair and Car Seat Terminology
Posted: 16 October 2020
Pushchairs are like cars, there's one for every person and all their needs. There's three wheelers and four wheelers, large and small, solid or air filled, but you're sure to find the one that's right for you! It's best to select the pushchair that best suits you, your baby and your lifestyle.

When selecting a pushchair, you'll want to consider the following main categories:

Travel Systems
This means the pushchair comes with a car seat that slots into the pushchair frame (2 in 1). These have now developed so that some options include a car seat and a carry cot that slot into the pushchair's frame (3 in 1). These are a very popular choice with first time parents as it makes life easy when out and about those first few months. The best-selling travel systems are ones that can easily grow with your family converting from a single baby setting to take either a baby and a toddler or two babies depending on the make and model.

Pushchairs
These are closer to the more traditional pram that you may be familiar with. Most now come with a set of adaptors, as an added extra, that will allow you to attach a car seat or a carry cot to it. Check out our range here.

3 Wheelers
These are a great choice for people that have a more active lifestyle. They are designed to be pushed over different terrains and they generally have better suspension which means a smoother ride for precious cargo.

Strollers
These tend to be the more simple options that people opt for when travelling abroad or taking public transport as they're lightweight, compact and have a simple umbrella fold that make good value options. Some strollers are now compact enough to fold into a 'backpack' size to fit into overhead compartments on airplanes. Check out our range here.

Twin / Double Pushchairs
These are designed for two children, generally for two newborns and come with one seat in front of the other (tandem) or with the seats side by side. Check out our single to double pushchair range


Car Seats
There is a lot of car seat safety terminology that you will need to get your head around. All car seats now need to meet one of two safety regulations ECE R129 or R44. The following will help you understand what you need!

Infant Carrier
Most people opt for an infant carrier as they are Group 0 or a 0+ and suitable from birth up to 15kg depending on the make and model. You need to have an infant carrier car seat in order to bring your newborn baby home from the hospital. Most infant carriers now have an isofix base that makes fitting in and out of cars safe and easy.
Shop Infant Carriers

What is Isofix?
ISOFIX stands for "International Standards Organisation Fix" and is a universal system for fitting a car seat into a car using existing in built attachment points in the car. This makes fitting the car seat or base into the car easier and also vastly reduces the risk of fitting it incorrectly.

After November 2014, all cars should have Isofix fittings, but it is always good to check that the car make and model is compatible with the car seat. Most car seat manufacturers now have a 'Fit Finder' that will give you this information.

What is a Car Seat Base?
These are used for Group 0 and 0+ car seats. The base will attach to the car's ISOFIX points and remain there. The compatible car seat will then simply slot in and out of the base, and most brands will have green light indicating that the seat is fully attached and safe for the journey ahead.
Shop ISOFIX Bases

i-Size
The R129 / iSize safety standard was introduced in 2013 and is the most up to date safety standard for car seats. R129 is based on the height of your child, the other safety standard ECE R129 is based on the weight of the child.

iSize Standards include the following features:
- i-Size are rearward facing up to 15 months old
- Frontal, rear and side impact protection
- All i-Size car seats are ISOFIX car seats
- The classification is based on the height of your child

Top Tether
There are two anchorage points that attach to the car seat with ISOFIX, and there is also an anti-tipping device which is either a Top Tether and/or a Support Leg.

The Top Tether is generally located at the back of the seat and attaches to the anchor point in the car which is usually on the floor in the boot.

Support Leg
This is the other anti-tipping device, these are part of the car seat or car seat base. The leg should extend and sit on the floor in the back of the car. For the leg to work effectively, you need to ensure there are no under floor compartments in the car. Most car seats will have an indicator to show when the leg is correctly engaged.
---
Related posts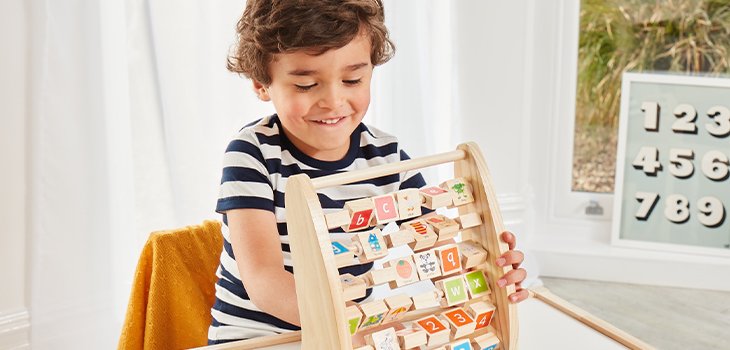 How to Make Learning More Fun For Preschoolers
posted: 16 January 2023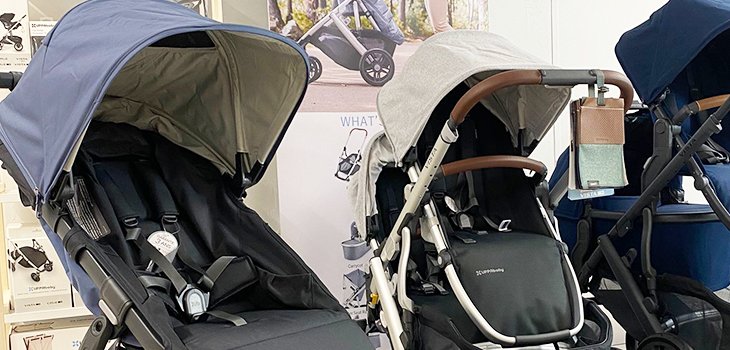 Our New Baby & Nursery Store in Wicklow
posted: 05 January 2023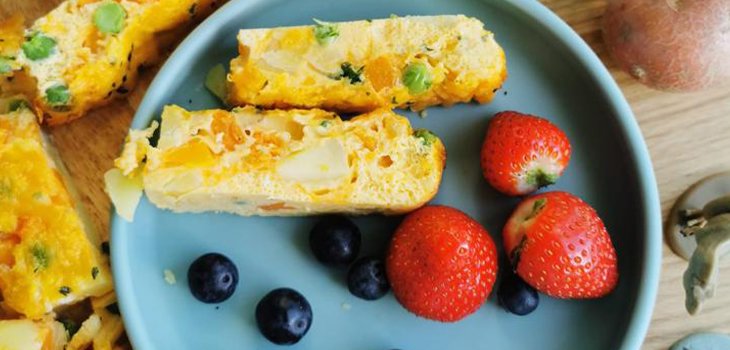 The Naked Blondie Weaning Recipes & Meal Ideas
posted: 11 October 2022