Pregnant Again & During a Pandemic
Posted: 22 January 2021
Siobhan McAuley is mum to Mason, who turns six in March and lives with her husband Byron in Co. Meath. With her second baby due to arrive in just a few short weeks, Siobhan talks about being pregnant during a pandemic, the differences in her two pregnancies, and how she feels about going from being a mum of one to having two children.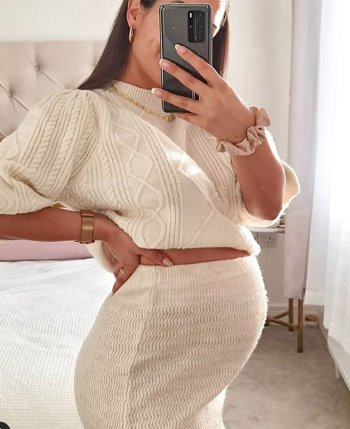 It has only been six years since I had my son, Mason, but this time around my pregnancy journey has been completely different. And that's not just because of Covid-19, although of course, that does play a part. From the moment I found out I was expecting my second child, I expected to feel the exact same as I had when I was pregnant on my first baby but it's like I've never been pregnant before! I'm older, not feeling quite as fit and everything feels different this time around.

As any other pregnant woman must be experiencing right now, it can be a lonely experience expecting a baby during a pandemic. You should be able to attend hospital appointments with your partner or someone you love who can support you, but my husband could only attend our 20-week scan and apart from that, he hasn't been able to accompany me to any medical appointments. I feel so privileged to have experienced my first pregnancy without restrictions, as I know how special it is to be able to share every moment with the people you love, and I really feel for first-time mums to be who are unable to see parents or friends and share their bump journeys with them. My family hasn't seen me in the last couple of months and I do worry a little about the fact that they won't be able to visit me in hospital and meet the baby. I also wonder how long it will be before I feel comfortable having anyone near my baby too.

And while there are definitely difficult moments, I have to admit that there have been some positives to the restrictions too. The first and, possibly the most important one for me, is having my husband at home who can help me. Take today, for example, I didn't wake until midday as I've been feeling such exhaustion in the last couple of weeks, and as a mum of a six-year-old, a lie on is not something that can happen very often. If my husband was leaving the house to go to work, I'd be up at 6 am and preparing meals for the day, doing all the normal duties of a mum. It's really nice to have him at home and knowing I have that support there.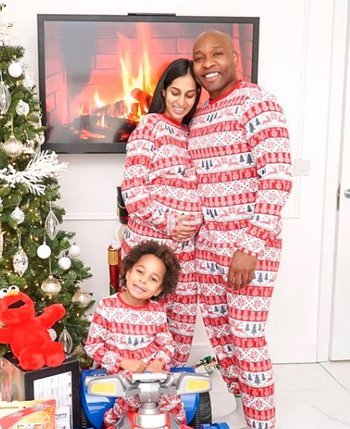 During my first pregnancy, my husband had to work a lot. He works in aviation and at the time was also DJing, so he worked six, sometimes seven days a week. I was used to it at the time but I still would have loved to have him around a bit more. During this pregnancy, I suffered a lot from pelvic girdle pain and had two weeks where it was so bad that I could barely stand. I'm not sure what I would have done without him! He did all the cooking and cleaning and it allowed me to rest.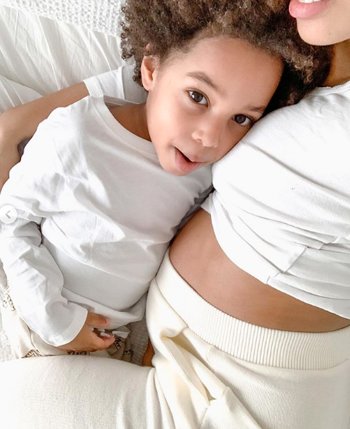 Someone asked me recently if I had any concerns about going from being a mum of one to having two children and while it's not something I worry about, I do wonder what it's going to feel like to suddenly having this natural bond and love for another little human being, as big as the one I have with Mason. I'm really excited to experience that! I can't wait to be able to give him a playmate. But of course, I wonder how we will adapt too. Mason and I are extremely close, just like any mother and child, we just have always done everything together. I breastfed him for 3 and a half years, and we have a powerful bond from that, I can't imagine yet how I am going to have any room in my heart to love someone else the same amount. But I know I will. It's going to feel amazing and I can't wait for it. Every other mother of one will understand where I'm coming from, and I'm sure if you're a mum of more than one, you'll remember having similar feelings.

I don't worry about how he will react to not being an only child either. He is such a playful little boy, it will be so lovely to have a sibling to grow up with. I have a brother and a sister myself and coming from a family of three children, I know how special it was to grow up with them. We don't notice any age gaps, we have a great relationship and I'm so glad that we are blessed enough to be able to give Mason a new sibling.

So while I do find myself talking about how exhausted I am, how bad my pelvic girdle pain was, and how I've noticed the difficult moments of having to walk into a hospital appointment without my support network, at the end of the day I know that this is all working up to the moment I bring my baby into the world. All of the nuisances caused by Covid, and the more difficult pregnancy this time around, is outweighed by how grateful and wonderful it is to be able to be carrying my child.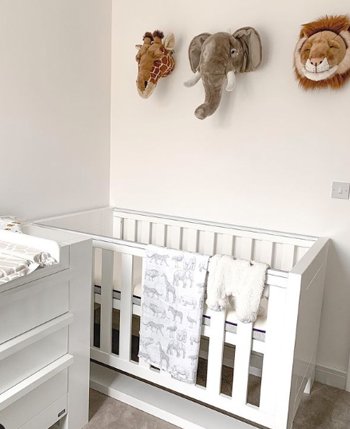 I was also asked recently about how I plan on introducing Mason to his new sibling and, to be honest, it's not something I've really thought about too much. I delivered Mason when I was 36 weeks pregnant and it happened very quickly, so my thoughts are more consumed by when I will have this baby, and how it will happen, rather than my plans for afterward. We don't want to plan anything elaborate. Mason is already so close to this baby, he kisses my bump and interacts with the baby. He's so busy looking after me and asking me if I need more water. This baby is already a massive part of our family so I think coming home from the hospital will be a very natural thing. Things can be so beautiful and poignant when they aren't overly planned and it doesn't need to be anything more special than it already is!