I'm pregnant! What next? What to Expect When You're Expecting
Posted: 18 November 2020
Firstly, congratulations! This can be an overwhelming time so give yourself the time and space you need to process your emotions.

The first step you need to take, if you haven't already, is to make an appointment with your GP to have the pregnancy confirmed. Your GP will also check over your general health and once the pregnancy is confirmed they will give you your expected due date. Your due date may change later on in your pregnancy slightly during your scans.

For women residing in Ireland, women are entitled to free public maternity services meaning you don't have to worry about GP or hospital fees, unless you choose to go private. There are many types of services to choose from so make sure you research which one is best for you public, semi-private or private. But rest assured all the care regardless of public or private will be of the highest standard for both you and your growing baby.

Your doctor will advise you to start taking folic acid as soon as your visit with them if you haven't already done so. The benefits of taking folic acid are that they help to prevent some defects of the baby's brain and spine. Your doctor may also recommend you take some additional supplements. You will need to try and help your body stay as healthy as possible. Your body is going to go through some major changes over the next nine months. You will be advised to cut out smoking and drinking alcohol and to cut down your caffeine intake. You can also make good choices when it comes to diet that will benefit your energy levels and your ever changing and growing body. Start by familiarising yourself with the foods you need to avoid whilst pregnant. Check out the HSE.ie site for more
information on this https://bit.ly/2R8lMmf

The physical toil on your changing body is real so take the time to listen to your body and rest when you can; taking regular naps is hugely important. You will need to get as much rest as you can before your baby arrives. Try not to overdo it, you're not superhuman but you are growing another human! Your first trimester will take up a lot of your energy as your body is adjusting to all the new hormonal changes.

If you feel up to exercise, that's okay as long as your GP gives you the go ahead. If you regularly went to the gym or ran pre-pregnancy then it's likely you can adjust your routine and continue. Some women find pregnancy yoga and pilates great for building strength and also meeting other women going through the same changes and emotions.

One of the many changes your body will go through is your bust size. You will need to invest in a good maternity bra. Your bust size may change up to three times throughout your pregnancy. Getting a well-fitted maternity bra will give you more comfort for your growing body as you can become sensitive and tender. Maternity bras or any bra you wear whilst pregnant should not contain underwire.

Telling your family and friends is a very personal choice, and you should not feel under any pressure to do so until you're ready. It is a major milestone in your life, so take the time to get your own head around it. Depending on your job you may need to tell your employer to avoid any risks. They will get you to fill out a risk assessment form to make sure your work is safe to continue to do whilst you are pregnant. If for any reason it is not, then they need to find a suitable alternative for you.

Morning sickness unfortunately is inevitable for most people. Symptoms range from mild to debilitating so prepare to take care of yourself. We often wonder why it's called 'morning' sickness, as we think 'any time of the day' or 'all day' sickness might be more accurate! But it does pass! Being able to manage it and learning your triggers, such as smells or certain foods, will be helpful. A lot of mums recommend eating smaller portions regularly throughout the day. Dry food, such as toast and crackers are good to have on hand, and some women swear by ginger.

If you have time, it's nice to document your pregnancy with a journal; you can capture notes; baby's progress, how you're feeling and what you're thinking and that first kick! Take lots of pictures of your bump too, it's lovely to have! It's also useful to track your pregnancy with an app or buy a good pregnancy book. The main thing is to mind yourself and try to enjoy your pregnancy journey as best you can.
---
Related posts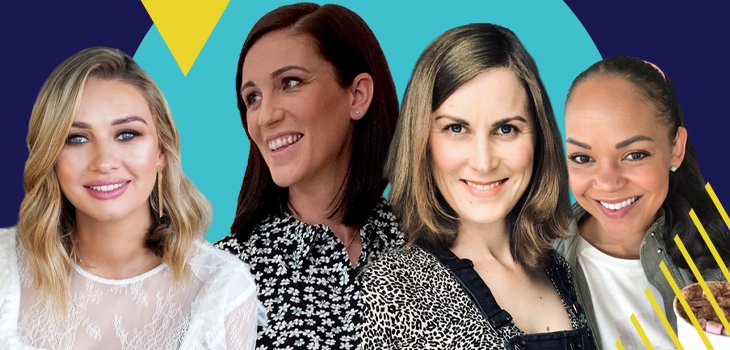 Kaliedy Parenting Panel 6 Months On
posted: 01 May 2021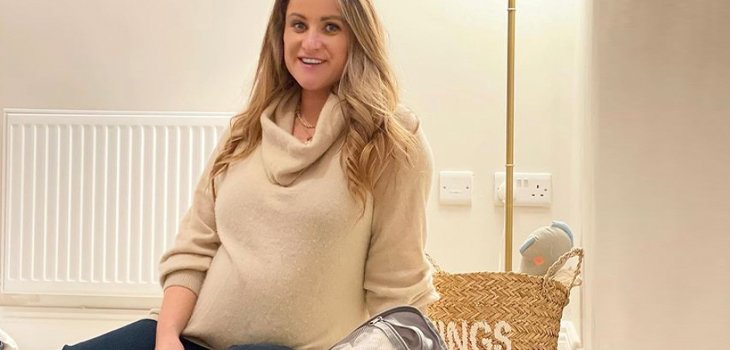 Influencer Justine King tells us what is in her hospital bag.
posted: 19 February 2021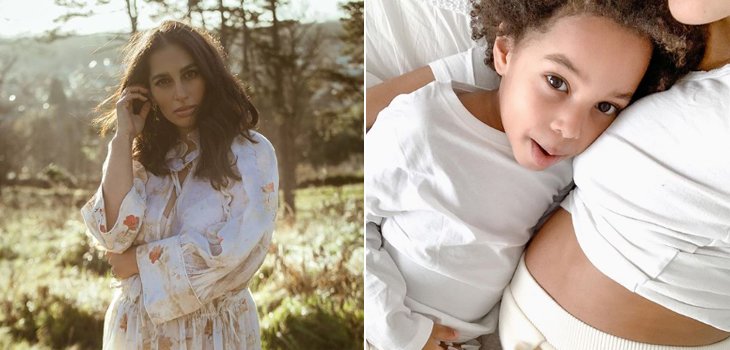 Pregnant Again & During a Pandemic
posted: 22 January 2021