How Do I Pick the Right Pushchair for Me?
Posted: 10 December 2020
Choosing the right pushchair or travel system can be a difficult task with so many different options available! Plus, you have the added input from friends and family (whether you like it or not!). What we recommend is looking at which one will suit your lifestyle the best, and how do you do that?

Well, we can help you narrow down the selection if you answer the following questions:
How many kids do you have or may be hoping to have?
Do you live in the city or the countryside?
What type of house do you have? Do you have direct access to the front door, duplex or only access with stairs or lift?
What size is your car boot?
What is the product's guarantee?
How many kids do you have or may be hoping to have?
The reason we ask this is so that you can quickly decide if you want a pushchair that fits one child, or if you want to opt for one that converts from being a single pushchair to a double one.

The majority of these options will also suit if you are expecting twins. If you do plan on growing your family in the future and opt for a single to double pushchair then please make sure that you have a good look to see if you are happy with the configurations when it is converted to double mode. The main thing to look for is the layout of the toddler seat and newborn seat.

Do you live in the city or the countryside?
When it comes to your lifestyle, make your decision on your everyday tasks. Where you live and walk, is it in the city or the countryside. These answers will be a deciding factor on the wheels that would be best for you. If countryside, rough terrain or cobble stones will be a large part of your walk, then pushchairs with a bigger wheel will allow for better suspension when you are walking. If you live in the city with smooth pathways the smaller wheels will be perfect.

If you live in the countryside another product to consider is a baby carrier, you will be able to continue on your walk no matter what the terrain underfoot is!

What type of house do you have?
Depending on the home you live in is another major factor to consider as some pushchairs will be considerably lighter / heavier than others.

If you live in an apartment or duplex and have no access to a lift you will need to consider how practical it is lifting a heavier option. How many parts you may need to take apart in order to facilitate you getting out and about. If you do have lift access then it is advised that you measure the lift so that you can be sure your selected pushchair will fit into it.

Another measurement to take in advance is the width of your front door, your life will be made very difficult very quickly if you are not able to simply wheel your pushchair in and out of your door.

What size is your car boot?
The dreaded folding of your pushchair can really make or break your decision. Just remember you will be able to do it in your sleep after some practice. Watching demonstration videos in advance to make sure you can do it in advance of the new arrival will make life a lot less stressful. It will also mean that you won't end up stuck in a car park tearing your hair out trying to fold a new contraption!
The weight of the chassis / frame is good to note for lifting anywhere from up the stairs or in and out of the boot. Some will be a lot lighter than others and some need to be heavier to allow for the use of a second child.

What is the product's guarantee?
Always check to see what brands offer in terms of the manufacturers guarantee. It really does vary and some do require you to register the product on their website, so please do check this.

Other Factors to consider:
The height of the pushchair will be important regardless if you are tall or small. It is also a good idea to make sure that it suits everyone that will be using the pushchair! Most brands will have an adjustable height handlebar, but it is something to watch out for.

Prams that come with a compatible carrycot can also be a huge deciding factor. Some will allow you to have baby sleep overnight in them - perfect for travelling so you don't have to pack up the whole house!
---
Related posts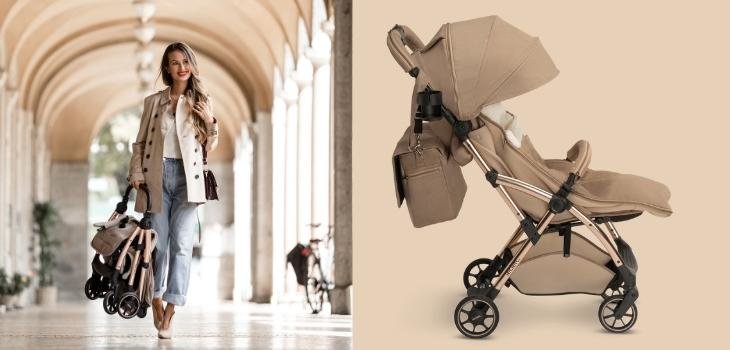 Could we have just tried out the best new travel stroller on the market?
posted: 30 May 2022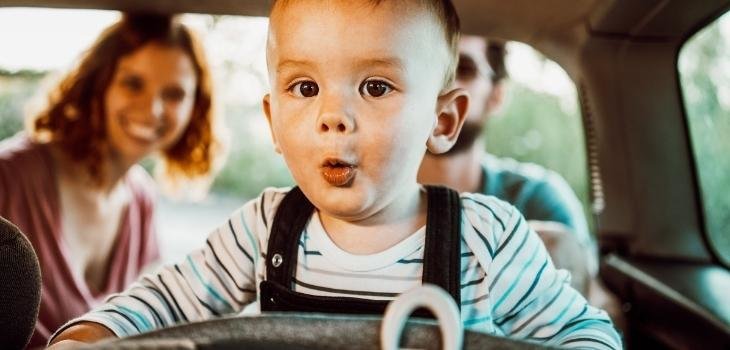 Top 10 Travel 'Must-Have' Companions for Tots
posted: 20 May 2022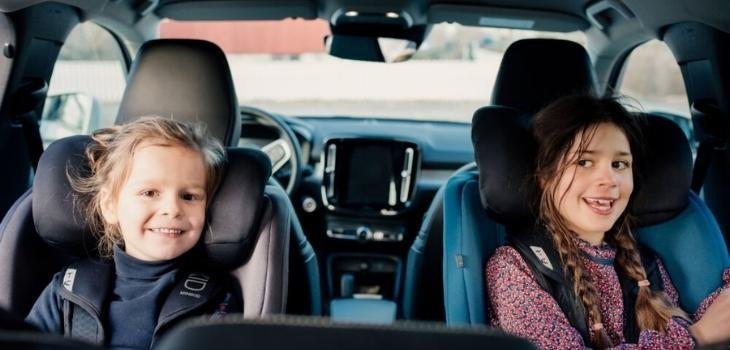 What Parents Need to Know About Rear Facing Car Seats
posted: 21 April 2022