Discover the Troll Furniture Range
Posted: 12 April 2022
The Troll furniture range is a beautiful example of Scandinavian design made with birch wood and finished to a high standard with water-based paints.
The beautiful and functional range showcases softly curved edges with contrasting natural wood features, delicately finished by hand with a natural coloured wax to give your nursery that beautiful modern look you've been waiting for.
Troll strives to deliver a product of exceptionally high quality; no corners are cut in quality, they never try to use boards that are too thin, and all the wood goes through a highly exacting and strict quality assessment process; a strong cot is a safe cot.
Collections
Retro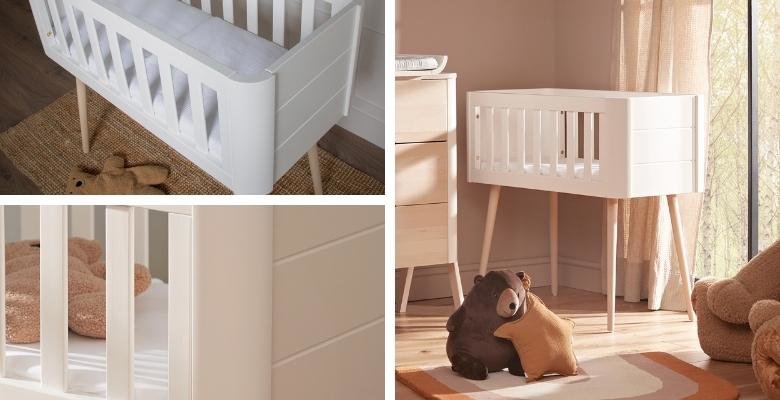 The Troll Nursery Retro Crib is a beautifully stylish first crib for your baby. Scandinavian design Influenced the Retro Crib with its strikingly angled natural birch wood legs. The Troll Retro Crib is made from beautiful birch wood and timbers using water-based paint. The Retro crib delivers the perfect combination of style and safety for your nursery.
---
Lukas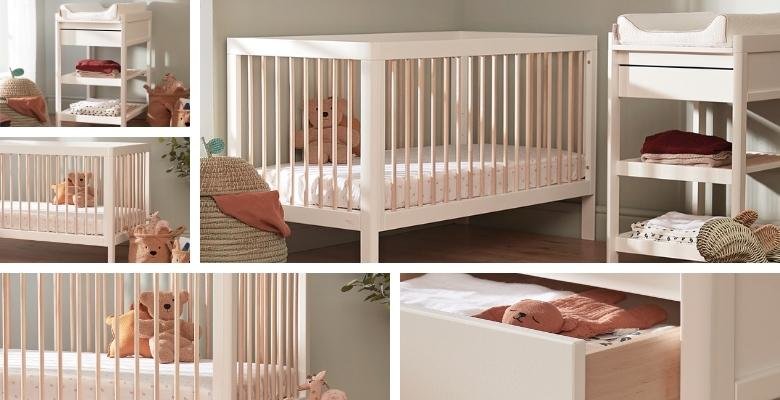 The
Troll Lukas Cot Bed & Changing Table
(available separately) in White/Natural is the perfect addition to your nursery. The Lukas cot features a versatile design that easily converts into a stylish toddler bed with 3 mattress base positions to grow with your baby. Suitable for children from birth, when converted into a toddler bed it should last up to 4 years approximately. The Lukas changing table is a bespoke and modern space-saving design that perfectly holds a changing mat with an accessory drawer underneath, ideal for storing essential wipes and balms. There are 2 contemporary shelves below for storage and spare clothes. It is one of our most popular nursery dressers that has a scandi design for a modern baby bedroom.
---
Torsten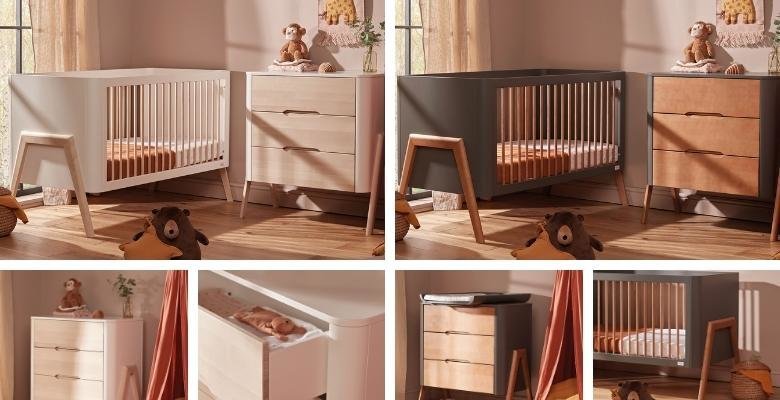 The Troll Torsten Collection is offered in two beautiful colours; choose from a bold colour palette of dark grey with teak wax or a light palette of white and birch wood. Each gives any nursery a beautiful contemporary look you've been waiting for. Suitable from birth to 5 years, the Torsten cot bed with adjustable bed base features 3 base positions and easily converts into a stylish toddler bed, with a conversion kit included. The Torsten changing top can be fitted to the cot bed to make an easy to use changing station, available separately. The Torsten Dresser also features in both colour palettes to match your theme. The dresser has 3 large drawers on soft closing runners to keep the nursery a tranquil place and the handle-free design is easy to open. The Torsten changing top can be fitted to make an easy to use changing station, available separately.
---
Water-based Paint and Glues
Troll believes in a water-based future and offers a wide range of water-based paints because . Their paints and the glues used in the manufacturing process are all non-toxic. Because of their lower VOCs compared to traditional solvent-based products, they have a significantly lower environmental impact. Water-based, non-toxic paints are better for the environment and more sustainable.
Birchwood and Mill Sustainability
Birchwood is more durable, lasts longer, and comes from sustainable Northern European forests, which means fewer air miles and travel. The mills and timber kilns that Troll uses in Latvia are powered by wood waste and not electricity. The waste wood is manufactured into wood pellets and timber briquettes which are an eco friendly and sustainable alternative to fossil fuels.


Troll and Kaliedy are always looking for more environmentally friendly alternatives and initiatives to help reduce our carbon footprint; it is our commitment and responsibility to the next generation.
---
---
Related posts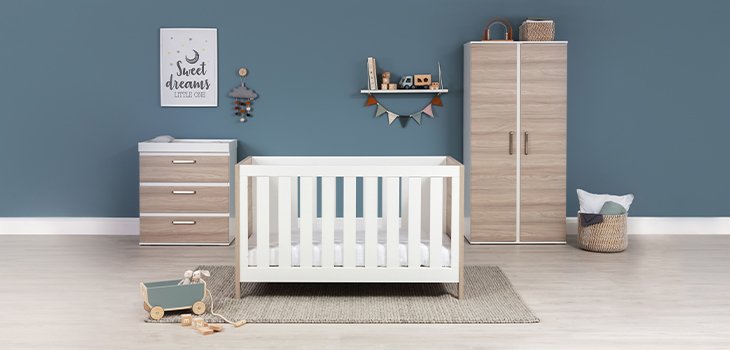 Discover expert advice for preparing your nursery
posted: 28 May 2021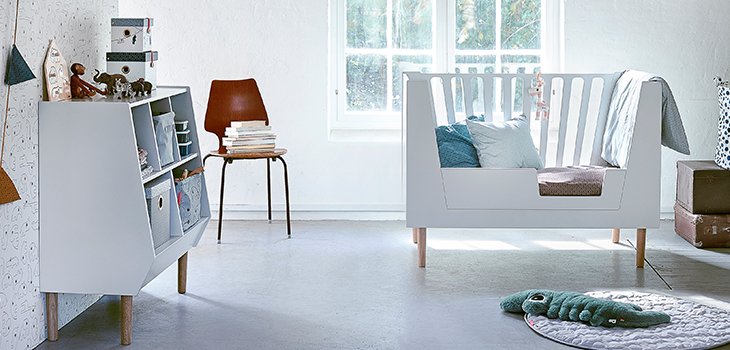 posted: 25 February 2021